About LeopoldFlora
LeopoldFLora
It goes without saying that there's nothing as fantastic as real plants, especially the wonderful scent and when they are in full bloom. However, like others, we are familiar with the (im)possibilities of real plants. The advantage of purchasing outdoor artificial plants is that you will have a beautiful realistic looking artificial plant with (almost) no maintenance. You no longer need to worry about watering, feeding, and weeding. The extent of maintenance would be the occasional wiping of dust or shaking off snow after a heavy snowfall. There's not much more that you'll need to do.
UV protected artificial plants that maintain it's colour is the goal that LeopoldFlora set for itself many years ago. The idea of having little to no maintenance of artificial plants and trees seemed very appealing to us. This turned out to be more difficult than we expected as most manufacturers/factories don't have sufficient knowledge in making plants UV-resistant/protect. The search for a manufacturer/factory turned out to be less simple than expected. Many factories claim to be making UV-protected artificial plants but that was not the case at all. Looks can be deceiving, so they might look nice from the outside, but those looks won't last long. Never make decisions based solely on appearances. An artificial plant might claim to be made for the outside but that says nothing about the quality of the plastic that is used. An investment in our UV-protect artificial plants and trees will be rewarded in long-lasting greenery and quality.
LeopoldFlora is an expert in UV-protected artificial plants
Making an artificial plant UV resistant requires a good quality base, the quality of the plastic used determines how well the UV resistance works. If the base is not of good quality, the UV resistance of the completed artificial plants and trees will not be adequate. Regardless of how many expensive additives are used. We make the raw materials ourselves; this allows us to ensure proper UV protection/resistance, this also allows us to provide our customers with an 8-year colour guarantee. All products by LeopoldFlora plants are UV resistant, which includes but is not limited to our artificial plants, artificial trees, artificial boxwood, artificial hedges, artificial palms. Quality is our top priority. Come and experience the quality for itself.
Visit our outdoor showroom
We can just imagine making a choice based on a few photos is not easy. This is why we offer the possibility of viewing our plants in our outdoor showroom. Here you will be able to see just how lifelike our LeopoldFlora artificial plants and actually look, you will be amazed at the quality.
Our outdoor showroom located centrally in the Netherlands:
Pick-up option available
14-day money-back guarantee
Card or cash payments
Expert advice
Available immediately
Various payment options when ordering via our webshop
Free shipping on orders above €75, else €6.95 shipping costs apply
For our customers from the Netherlands, Belgium and Germany
Our outdoor showroom is easily accessible from the A2 or A15 motorway (near Deil traffic junction). Our showroom is centrally located when coming from Arnhem, Rotterdam, Utrecht or 's-Hertogenbosch. At our showroom, you'll be able to see our UV-resistant artificial plants displayed in a variety of styles and pots. in addition to our UV-resistant plants, we can also supply various pots. 
Our outdoor showroom is open via appointment. 
Opening hours: Monday - Friday; 09:00 - 17:00
LeopoldFlora / under Leopold House & Garden
Rijksstraatweg 53
4194 SK METEREN
NEDERLAND
Email: [email protected]
Telephone: +31(0)345 622789 / 06-30106463
Would you like more information? Please feel free to call
4,9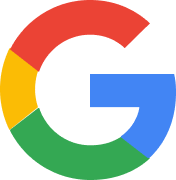 Wij scoren een 4,9 op Google Reviews
LeopoldFlora
Rijksstraatweg 53
4194 SK Meteren
The Netherlands View on Google Maps
VAT number: NL855920890
CoC: 64957322